Accounting Firm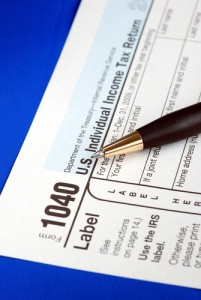 Our Accounting Firm is in West Palm Beach, FL and Charlotte, NC. Barthle Accounting offers a wide range of services to our business clients. Because our firm is small, our clients benefit by getting personalized, quality service that is beyond comparison. Below we have listed the services that we offer to our clients along with a brief description. As the list below is by no means all-inclusive, please feel free to inquire about a service if you do not see it listed. If it is not a service we provide, we would be more than happy to refer you to a qualified professional.
---
Accounting Services
Our Accounting Firm provides financial information to our clients in a timely and accurate manner. This is a commitment we feel cannot be compromised. Meaningful, well-organized financial records ensure that your business operations will run more efficiently daily. Our firm provides a full range of accounting services including the following:
General ledger & financial statement preparation
Bookkeeping (Monthly/Quarterly)
Accounting system setup for new or existing businesses
Web-based payroll services
QuickBooks Online setup, training, and support
---
Certified Quickbooks Pro Advisor
Our Accounting Firm's staff includes Eileen Barthle, a Certified QuickBooks Pro Advisor with Intuit, Inc. since 2000. She has extensive experience in setting up computer accounting systems for a wide range of businesses. Her over thirty years' experience in business management makes her uniquely qualified as a consultant in merging computer systems with business management.
---
Payroll Services
As a business grows, it must hire more employees, which can result in increased payroll administration. Our firm offers a highly personalized, professional web-based payroll service specifically designed for YOUR business. Over the years we have strived to offer our clients the highest quality professional services with utmost personal care. You will find the same level of unsurpassed commitment from us in satisfying YOUR payroll needs. You will also benefit from the overall professional acumen of our firm and our intimate knowledge of your total financial picture.
---
Consulting SERVICES
We gauge our worth by the personal and business successes of our clients. We can help your business identify areas negatively affecting profitability and growth and develop solutions that are practical and technically sound. In addition to acting as a sounding board for management, we provide comprehensive, flexible strategies that address the issues affecting your business. The following are a few of the areas in which we provide consulting services:
Accounting software selection and implementation
Financial Statement reports
Cash Flow reporting